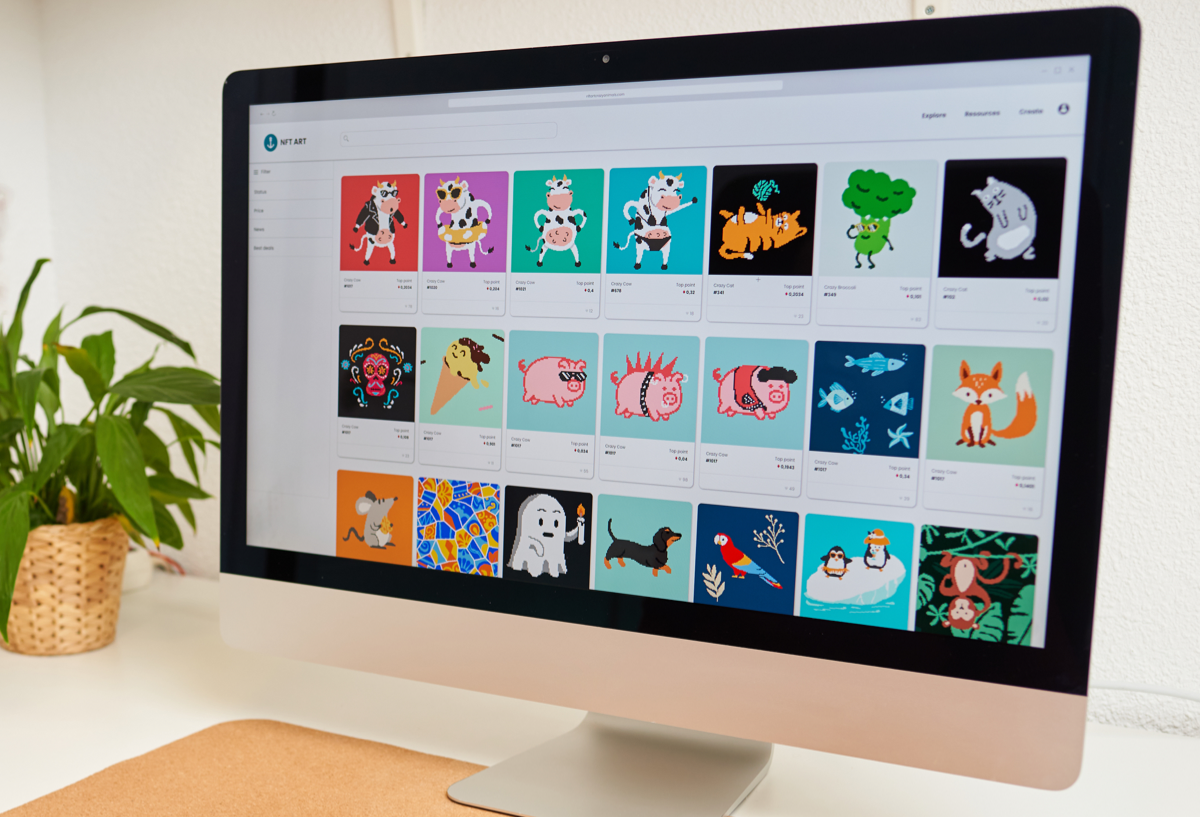 NFT's and Divorce. What Are Your Obligations to Your Ex?
Non-fungible tokens (NFTs) have become very popular in the crypto trading world. When held as marital property, NFT's are a special type of asset because they are so volatile. Their value can change by the day, the hour or even minute. Some individuals think of trading and owning NFT's like participating in the stock market during turbulent times, but on steroids.
Just like other marital assets, NFT's are subject to property division, should you and your spouse divorce, or you and your domestic partner separate. Any income that's made through NFT ownership or trading may be relevant in determining child support or spousal/partner support payments. Some NFTs have income streams built into their contracts. Before we get into your obligations to your ex as an NFT owner, let's look at what they are.
What is a Non-Fungible Token (NFT)?
According to Forbes Advisor: An NFT is a digital asset that represents real-world objects like art, music, and videos. NFTs are similar to physical collector's items, only digital. So, instead of getting an actual painting or gold record to hang on the wall, the buyer gets a digital file. The buyer of the NFT owns the original digital asset, even though the asset may have been duplicated many times.
An NFT contains built-in authentication, which serves as proof of ownership. NFT's are bought and sold online, frequently with cryptocurrency, and they are generally encoded with the same underlying software as many cryptos. Highly desirable NFT's can sell for millions of dollars.
Buying NFT's with marital assets should be a joint decision
If you have been trading in NFT's, hopefully, it was a joint decision, and your spouse or domestic partner has been kept fully informed of your activities. You have certain fiduciary duties to your spouse/partner and they to you. For example, your spouse or partner has the right to have access to all marital financial records. They can ask you to provide an accounting trail for any financial actions you have taken, and they share in any profits you have made (or losses, for that matter.)
If you have not kept your ex informed of your activities, as your divorce proceeds, they may ask for (and legally receive) access to your NFT accounts and your passwords. Be aware that providing access to your NFT accounts to your ex can put your ability to invest in the future at risk, since your trustworthiness rating as an NFT trader may slip as a result of their online actions. If your NFT trading was a joint decision from the start, your ex will most likely not do anything to cause harm to your online reputation.
How will NFT's be handled in your divorce or domestic partner separation?
When you divorce or separate, just like other marital property, NFT's can be handled in a variety of ways. You can outright purchase your ex's share of the NFT's. You can sometimes split them, depending on the NFT contract, so you and your ex own fractions of the original NFT shares. Or, you can sell them and divide the proceeds.
Because NFT assets are so volatile, deciding when to sell is an important consideration. If you think an NFT will increase in value in the near future, and you and your ex can come to an agreement, you can hold on to the NFT's for a period of time before selling.
How is NFT value determined?
If you decide to purchase your ex's share of the NFT's or sell them and divide the proceeds, determining their value will be complicated, and you and your ex need to agree on their worth. Experts recommend looking at market listings for similar NFT's, floor prices (the current lowest listed price for a series of NFT's), comparable NFT sales, and any future cash flows for the NFT's you own (income streams). You should also take into consideration transaction costs for the sale, along with any royalties and commissions
Contact me for assistance
Ownership of non-fungible tokens makes property division during divorce very complex. As a San Francisco Bay Area divorce attorney with a Master of Laws in Taxation, I can help you better understand your options for dividing your NFT assets, given your situation. Please contact my office for a consultation.
Attorney Christina Sherman is a Marin County CA family law attorney and Certified Family Law Specialist, specializing in divorce, child custody and support, marital contracts and other family law issues.
Disclaimer: Law Office of Christina Sherman publishes articles about family law cases on its website for informational purposes only. The information contained herein may not reflect the current law in your jurisdiction. No information contained in this post should be construed as legal advice from Law Office of Christina Sherman or the individual author. This general information is not a substitute for legal advice on any subject matter. For advice pertaining to your specific case, please contact our office to schedule a consultation. No reader of this article should act or refrain from acting on the basis of any information included in, or accessible through, this article without seeking the appropriate legal or other professional advice on the particular facts and circumstances at issue from a lawyer licensed in the recipient's state, country or other appropriate licensing jurisdiction. Using this information or sending electronic mail to Law Office of Christina Sherman or its attorneys does not create an attorney-client relationship. Any statements pertaining to past results do not guarantee future results.