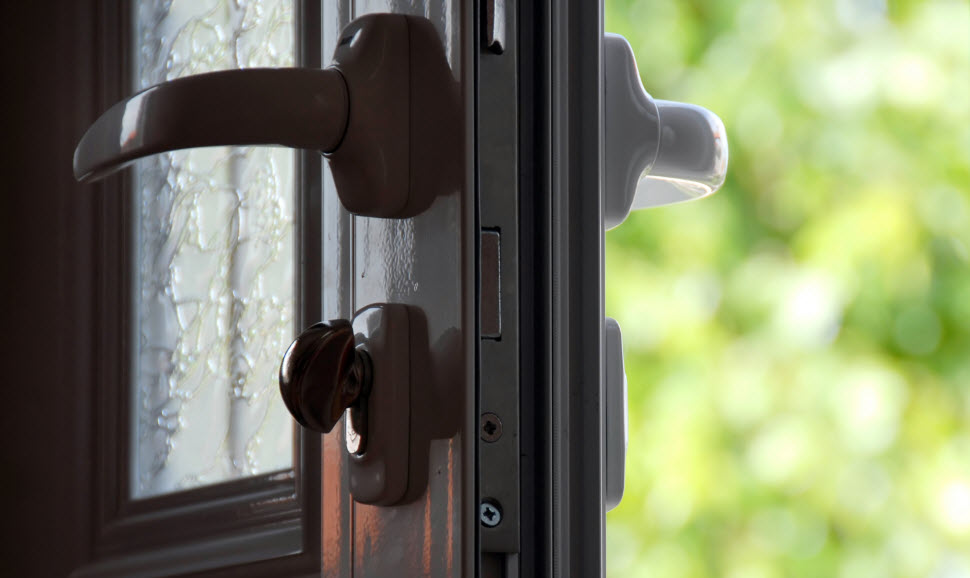 Sharing a home with someone you want to divorce is a stressful situation, whether you are the one initiating the divorce, or on the receiving end. Both of you may feel as if you are walking on eggshells in each other's presence. If you have children living with you as well, the situation can be even more tenuous.
Many soon-to-be ex-spouses incorrectly assume that if they physically move out of the house before their divorce is final, they are giving up their rights to own the home, or cannot someday move back in. That simply isn't the case in the eyes of the law. As part of your divorce settlement agreement, you will discuss who should get the house, and each of you will have the opportunity to buy out the other's interest, unless the house is considered separate property. If the home has $200,000 of equity, for example, either one of you can buy the other out, which may include refinancing to come up with half of the equity.
My advice to my clients who are seeking divorce is for one of the spouses to move out into a separate household. This allows both individuals to begin to move on with their lives and reduces their daily stress, as they plan their future.
How can you get you spouse to leave?
Gently convincing them that moving on is best
Your spouse may be entirely reasonable about your living situation and willing to move out, especially if your daily interactions are negatively impacting your children. You can make the process easier for him or her by discussing what both of you can do to help each other normalize your lives. For example, agree on who will pick up the kids after school and take them to soccer practice, until you have a formal parenting agreement in place. You can also offer to help your spouse find a place to live or a moving company. Just because you are about to legally separate doesn't mean you can't still be friends!
What if your spouse won't leave?
If you are in a contentious relationship with your spouse, especially if domestic violence has occurred or may occur, you may need to kick your spouse out of the house by petitioning the court for a Dwelling Exclusion Order.
In California, Dwelling Exclusion Orders can be granted for a certain period of time, on certain conditions, and on an emergency or non-emergency basis. California family law requires you to show assault or threatened assault, if the request is made on an emergency basis, or the potential for physical or emotional harm, if the request is made on a non-emergency basis.
Emergency Dwelling Exclusion Orders
An emergency dwelling exclusion order may be granted, if you can meet the following conditions:
Provide the court with proof that you have "right under color of law to possession" of the house, which means you either own or have a lease to the house.
Your spouse has assaulted or threatened to assault you or to anyone under your care and custody (the children).
Your spouse will cause emotional and physical harm to you or to anyone under your care and custody (the children).
Non-Emergency Dwelling Exclusion Orders
Kicking your spouse out of the house is also possible by filing a non-emergency exclusion order. The Court will still need to decide that physical harm or emotional harm would result to you or anyone under your care and custody (the children), if the order is not granted.
Before you act, seek the advice of an experienced family law attorney
Asking your spouse to leave the home you have shared together is a big decision, particularly if he or she is likely to not want to leave. If you are considering this action, an experienced family law attorney can help you determine if you can successfully defend your request for a Dwelling Exclusion Order. If you believe that your spouse will be open to moving out on their own, a family law attorney can help you understand your rights and how to best frame the conversation.
If you or someone you know is considering asking their spouse to move out and want the advice of a trusted, experienced family law attorney, please contact our office for a consultation.
Attorney Christina Sherman is a Marin County CA family law attorney and Certified Family Law Specialist, specializing in divorce, child custody and support, marital contracts and other family law issues.

Disclaimer: Law Office of Christina Sherman publishes articles about family law cases on its website for informational purposes only. The information contained herein may not reflect the current law in your jurisdiction. No information contained in this post should be construed as legal advice from Law Office of Christina Sherman or the individual author. This general information is not a substitute for legal advice on any subject matter. For advice pertaining to your specific case, please contact our office to schedule a consultation. No reader of this article should act or refrain from acting on the basis of any information included in, or accessible through, this article without seeking the appropriate legal or other professional advice on the particular facts and circumstances at issue from a lawyer licensed in the recipient's state, country or other appropriate licensing jurisdiction. Using this information or sending electronic mail to Law Office of Christina Sherman or its attorneys does not create an attorney-client relationship. Any statements pertaining to past results do not guarantee future results.